When you run an online business, choosing the right tools for development, promotion, and managing your business is a vital part of entrepreneurial activity.
Wisely selected tools can accelerate your business development and help to automate routine tasks.
Thus you will have more time for other important assignments.
In this article, I would like to share a list of the essential tools I use for my translation business.
You can download a free DPF version of this post below to have this list at hand anytime.
Social Media Marketing Tools for Online Business:
I can hardly imagine my day without Facebook, same as other 1.8 billion monthly active users.
Companies use social media channels to spread information about their products and services, keep customers informed about important events and special offers.
We, translators, can also use the potential of social networks to reach out to our customers. For instance, I use Facebook, Twitter, and LinkedIn where I regularly post relevant content that might be interesting to my potential clients and translators.
For this purpose, I use a combination of tools to automate the posting process and attract visitors from third-party websites to my own website. These tools are Snip.ly and Buffer.
Buffer is a widely known posting app where you can schedule posts in 6 social networks. There are both free and paid plans.
With a free plan, you can add 1 account per platform and schedule up to 10 posts per social account at a time.
This is enough for the start. You can test it and then shift to Pro plan which is sufficient for a one-person freelance business.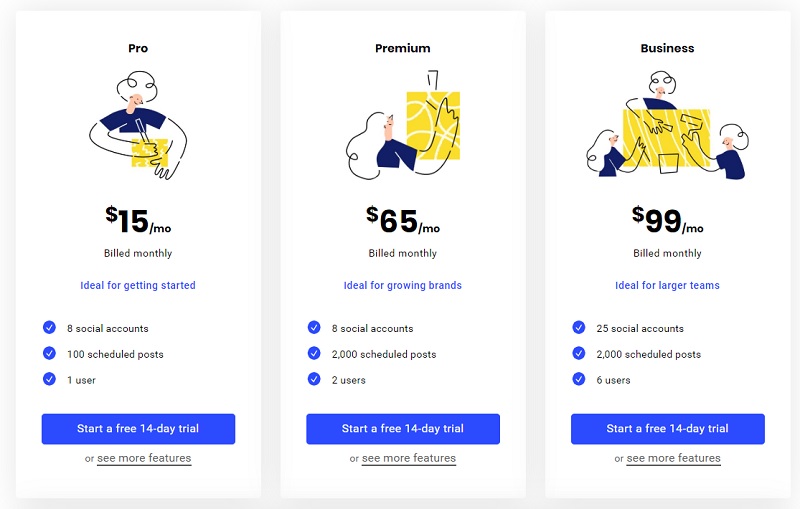 Now let me show you how I use Buffer in combination with Sniply.
Sniply is a social media conversion tool.
Probably you've already seen Call-to-Action boxes on some random sites that redirect you to other websites. Here is an example:
As you can see, it is a translation agency blog, but in the bottom part of the page there is my call-to-action box:
Searching for a translator? Learn how to find the right one!
If you click Get a Checklist button, you will go to a blog post on my website. This way I can use third-party content to redirect visitors from other websites to my own business website.
The process is simple:
Find a post (article, image, video, etc) that might be interesting for your potential clients.
Add a "snip" — call-to-action box (CTA) to this post
Share/schedule it with Buffer
Wait until your followers click the link
Get FREE referral traffic from other websites!
To do that you need to register with Sniply and pass through a simple CTA creation process.
You will be guided through each step and as a result, you will get a CAT box that can be added to almost any website.
When you have Buffer and Sniply accounts registered, you need to install Sniply extension to your Chrome browser for quick creation of Buffer+Sniply posts.
Now you need to open a post you would like to share, click Sniply extension, select a CTA you created in the previous step and click Buffer button to share or schedule a post. Voila!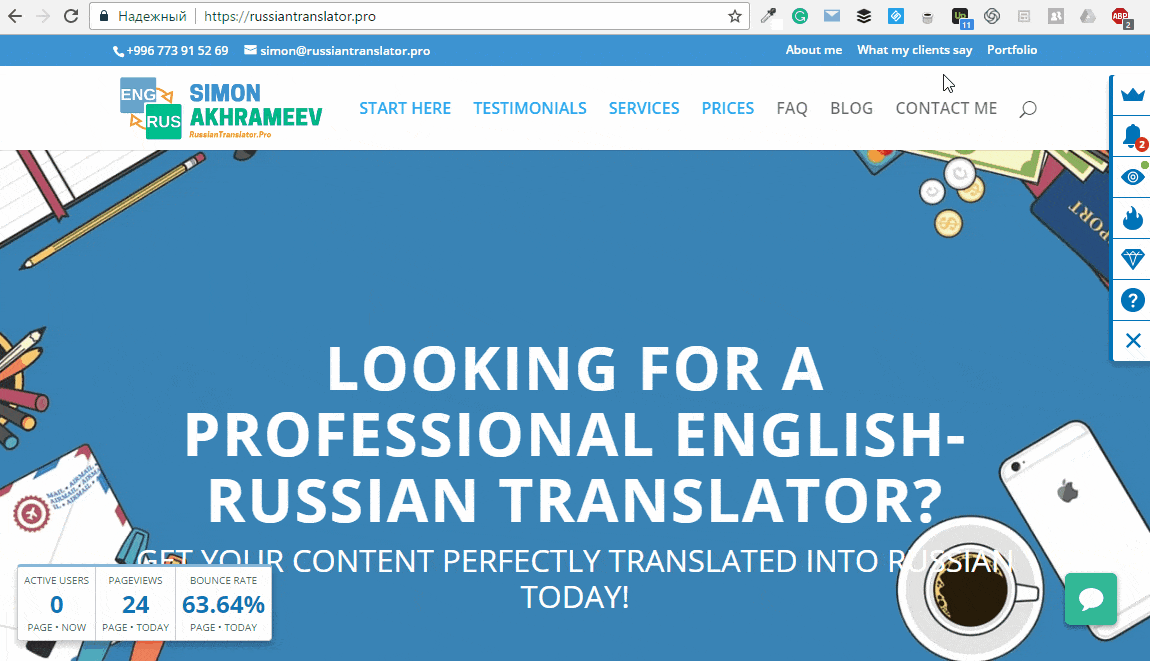 You can also install the Buffer extension to quickly add posts to your sharing schedule.
In addition to your efforts to spread content across the web using various social media channels, you should also provide the visitors of your website with an opportunity to share the posts they liked.
I use Sumo plugin for my websites. It is an all-in-one solution for website "socialization". Sumo offers a set of free sharing and email marketing tools to grow your website traffic and subscriber database.
I recommend Share, Content Analytics, Heat Map, Highlighter and Google Analytics functions.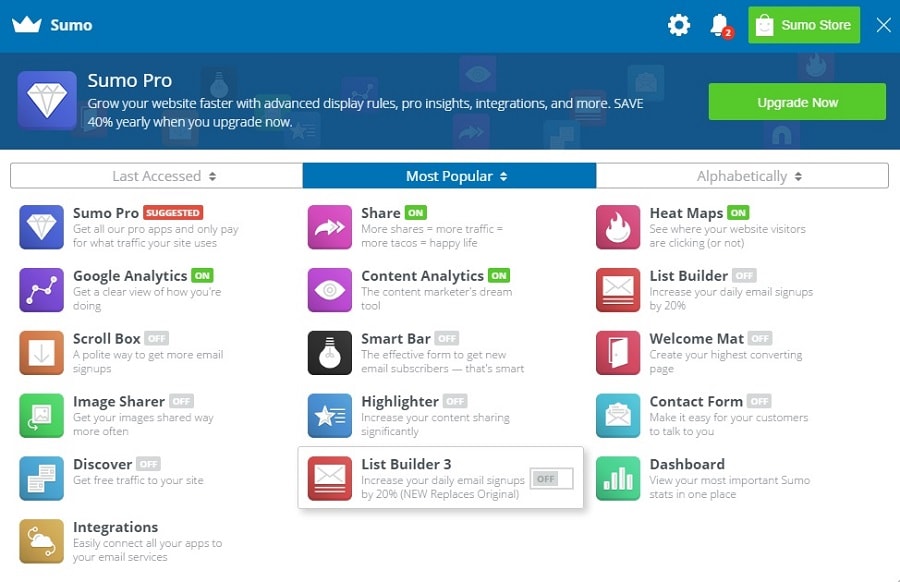 You can download a Sumo plugin from the WordPress repository.
In your website dashboard navigate to Plugins -> Add new. Type in "Sumo" and install the plugin. Then you will need to register and activate relevant features.
Visual Content Tools for Online Business
Canva is one of my favourite online image editors. It offers powerful editing tools and pre-designed elements applicable almost of any event and occasion.
You can use free elements or buy some premium stuff like images, icons, and photos.
I have been using Canva for several years already and I regularly create images for my blog posts, social media profiles and other purposes.
This is an awesome video creation tool developed by Sniply. As you know, video content is more efficient for marketing purposes — it has a higher reach and more engagements.
With Lumen5 you can easily convert your blog posts into beautiful videos accompanies by music a text.
Lumen 5 has a simple and intuitive interface.
Here is the example of a video I made in Lumen 5:
Proofreading and Text Optimization Tools for Online Business
Even if you are a seasoned linguist with a perfect English you can still make some typing errors.
Grammarly is a wonderful online service that helps to eliminate unfortunate typos and other sad mistakes.
It is easily integrated into various web interfaces, highlighting errors and suggesting improvements.
You can install an extension for chrome to enable and disable Grammarly app when you need.
Hemingway is another cool application that is useful for bloggers. It helps to simplify and polish your texts and to improve readability score.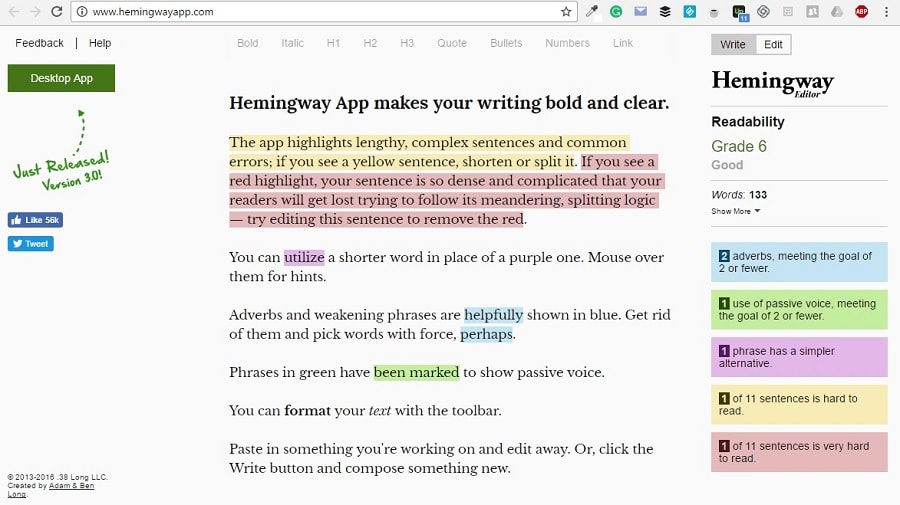 Scheduling and Planning Tools for Online Business
Trello is a powerful application with multiple features that can be used for project management, planning, and scheduling, collaborating between team members, and much more.
You can create multiple boards with lists, cards, and tasks with images, links, and comments, set up deadlines, create sequences and track progress.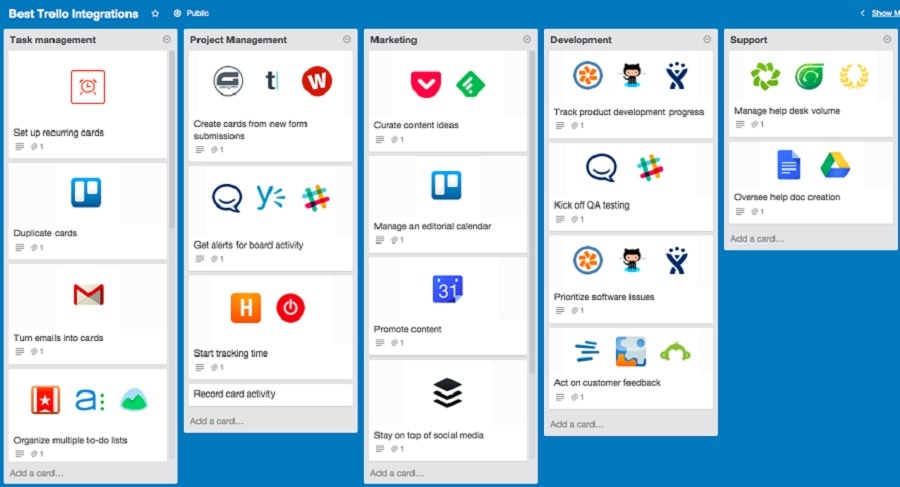 I use it to maintain and update my content calendar, note down ideas about new blog posts, develop new features for my websites, set assignments for my team members (my local translation business). If you have not tried it yet, you should definitely register and create your first Trello board.
Sales and CRM Tools for Online Business
Streak is a Gmail add-on converting your inbox into a full-fledged CRM (Client Relationship Management software).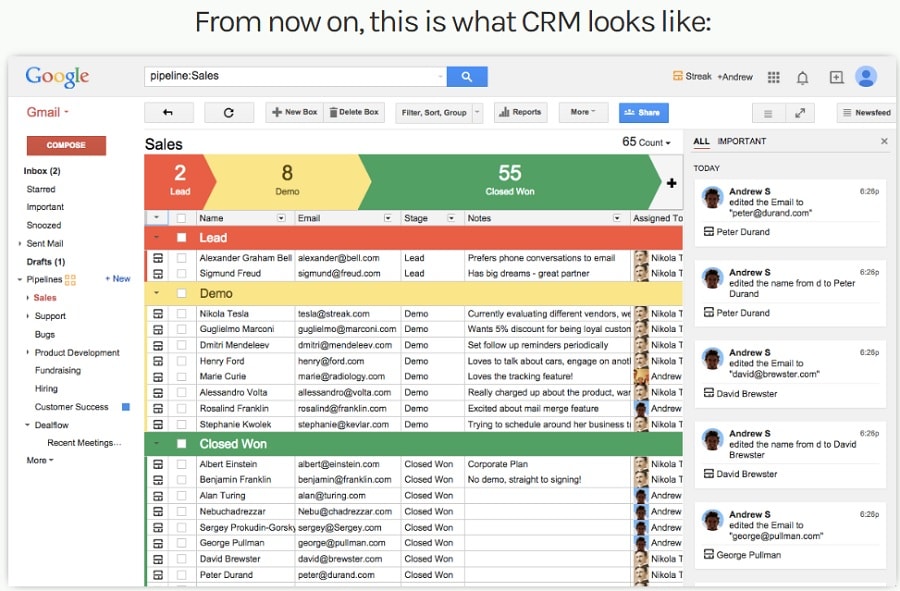 You can set up a "pipeline" (sequence) to track the progress of communication with potential clients from the first contact (Lead) to the first sale (Win) and everything in between.
Moreover, you can schedule emails to send them later, create templates for repeated emails and assign special snippets (shortcodes to paste templates into messages), see who opened your messages, how many times your recipients opened the messages and much more.
As you know, the key point of any online business is to drive targeted traffic to your website and convert visitors into customers.
In the first part of this list, I already mentioned several tools to drive traffic to your website. Drift is a perfect solution to convert your website visitors into customers.
In fact, it is an online chat with a pop-up box that opens when your visitor scrolls through the website.
It may seem strange, but 80% of website visitors don't want to use email to ask questions and wait for several hours to get your response.
Instead, they want to get instant answers to their questions and Drift can help you provide the answers in a timely manner.
You can install Drift to your WordPress website using a plugin (search and install the plugin as shown in the Sumo section above).
I hope you will find these tools useful and apply them to the benefit of your online business. Next time I will share the second part of this list with another 10 tools I use for my online business.