Choosing a WP theme is an important step during creation of a website for your freelance translation business. The theme is a visual representation of your website data and depending on theme functionality you will be able to create everything from simple blog to complex company portal. However, your goal is to create a website with several sections required for representation of your freelance translation business. In this article, you will learn how to choose the best WP theme for a translator's website taking into account industry specifics, primary options, search engine requirements and other important things.
I spent many hours searching for the right theme in online shops and theme directories. Some of them were very simple, others included too many features that are not necessary for a translator's website. Theme developers often want to make all-in-one themes suitable for trendy online businesses, but they cannot envisage everything required for a freelance translator. Therefore, you will definitely need some add-ons called "plugins" to enhance your website functionality. Finally, I have found a good theme that I use for my websites: RT-Theme. In fact, you can choose one multifunctional premium theme to satisfy almost all your creative needs.
Paid or free WP theme
First, you should choose between free and paid themes. I tested dozens of free themes and I understood that all of them have tricky limitations that are not visible at a glance. In addition, if you don't have programming skills it will be rather hard, if possible, to make changes to web page templates and website sections. In opposition to this, paid themes, as a rule, offer many customizable pre-made modules to create various website sections. Moreover, developers of paid themes often offer great support service if you stumble upon any troubles. Usually, paid premium themes have user-friendly options and page builder that will help you create everything you want without a single line of code.
Features required for translator's website
After you decided to choose a paid theme, you need to look through the offered options, features, and settings. The main things required for a translator's website include the following:
Page builder to create various page layouts
Logo and favicon section
Styling options (colors, links, navigation, etc.)
Typography section
Portfolio section
Pricing tables
Testimonials section
Contact form
Counters section (statistics of your business)
Profile section
Boxes, call-to-action buttons, icons
Of course, this is not an exhaustive list of features. You may want to create a unique business website and invent new awesome things to attract more clients. But these are the core features every online business website shall have. If the theme of your choice includes these main options, you can definitely use it for your website.
Plugins and inbuilt features

As you may see, core features are hard-coded into the paid theme. However, some other features like Email marketing, social sharing, commenting, security and caching, most probably, won't be included into the theme functionality. These features can be added using plugins. In general, the fewer plugins you use – the better site performance you can reach. It is a common conception that plugins may slow down site loading speed, therefore you should choose wise and test each plugin by compatibility with your current theme. That's why it is better to have all major features coded into a theme. In this case, you will avoid many errors and troubles.
Responsive design is not optional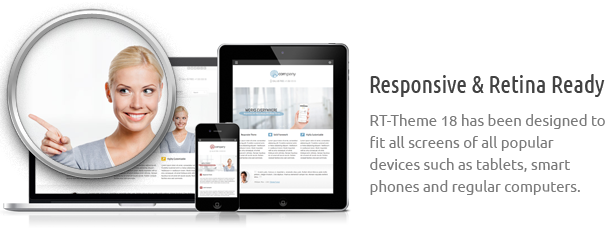 Today almost 50% of web traffic falls within mobile devices. Therefore, having a responsive website that automatically fits into the device screen size is not optional anymore. If your theme is not responsive, try to find another one.
Browser compatibility
According to Wikipedia majority of web users prefer Google Chrome as a default browser. However, other browsers still take a large share of the market. Therefore, your theme shall be compatible with the following main browsers:
Google Chrome
Safari
Firefox
Edge/Internet Explorer
Opera
Theme support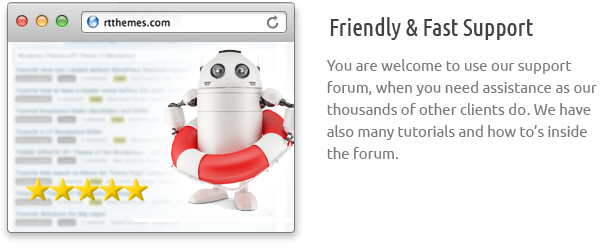 As mentioned above, a majority of premium theme developers offer technical support for their themes. Some day you may want to add/change something in your website design beyond preset options and you will probably need some help. If you purchase a premium theme, professional developers will gladly help you with your problems and issues.
Translation-ready theme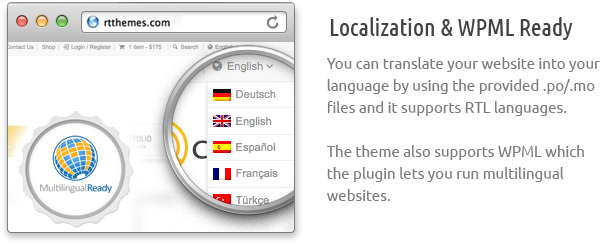 Since you are selecting a theme for your translation business you will definitely need at least two language versions to attract clients for two language combinations. Many WP themes are translation ready (they include PO and MO localization files). You may read more about WP theme localization process in my previous post.
Page builders
There are thousands of WP page builder plugins. In a few words, you can install a plugin that has a certain number of blocks to build personalized page layouts. However, I have found two awesome themes that have drag-n-drop intuitive editors out-of-the-box so that you don't need to install any third-party plugins to build wonderful pages. A have already mentioned these themes in the beginning of this post.
SEO friendliness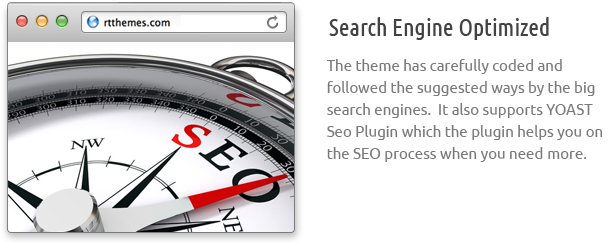 SEO is a very important thing to consider when building your business website. A majority of themes are SEO friendly. However, you should check this information in theme descriptions before buying it. In any case, I would recommend using Yoast SEO plugin for SEO optimization purposes.
Conclusion
Today you learned how to choose the best WP theme for your translation business website. These main concepts will help you to find the right theme among thousands of available options on the market, build a website of your dream on your own and help new clients find you on the web.